Far UV Technologies, Inc. Appoints Dr. Honigberg as Chief Medical Officer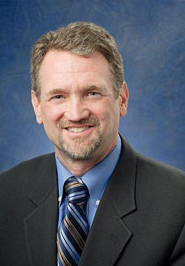 Kansas City, MO – October 2, 2020 – Far UV Technologies, Inc. has announced the appointment of Dr. Robert Honigberg, MD, MBA as their new Chief Medical Officer.
Dr. Robert Honigberg is a healthcare consultant at MS&T with over 25 years of executive management, strategic market knowledge, and hands-on experience in pharmaceuticals, medical devices, and diagnostics in both mid-to-large size and start-up companies. Before joining Far UV Technologies, Dr. Honigberg was the Chief Medical Officer of Global Medical Affairs and Clinical Strategy at GE Healthcare. He was also the Vice President of Worldwide Medical Affairs and Chief Medical Officer at Ethicon Endo-Surgery, a Johnson & Johnson Company. He was an Adjunct Professor for Health Enterprise Management at Kellogg School of Management, Northwestern University. He also served as a steering committee member of the Aspen Health Stewardship Project in Washington, DC, and on the Board of Directors of the Center for International Health, in Milwaukee, WI.
Dr. Honigberg is trained as a surgeon and graduated from Duke University with a BA in Economics, obtained his Medical Degree from Northwestern University's Feinberg School of Medicine, and later an MBA from Northwestern University's Kellogg School of Management.
"Our customers often inquire about the safety and efficacy of Krypton™ disinfection lights. Bob's expertise and experience both as a front-line medical provider and as the head of medical strategy, innovation, and clinical research for multiple Fortune 50 companies continues to position Far UV Technologies as the most trusted provider for 222nm Far UV disinfection solutions" said PJ Piper, President, and CEO of Far UV Technologies.
"I am excited to be working with the engineers and scientists at Far UV Technologies. Given the prolonged course of the COVID-19 pandemic and the anticipation of future infectious episodes, it makes sense to introduce Far UV's 222nm disinfection lights in occupied spaces to safely help protect the public from the risk of infection at all times. My goal is to continually document and publish the results of Krypton™ 222nm air and surface disinfection as it is installed in public spaces around the world." said Dr. Honigberg.
Far UV Technologies, established in 2016, has been the leading provider of 222nm solutions to prevent infectious disease long before the emergence of COVID-19.  The company's ambitious goal is to rid the world of infectious disease by delivering safe, autonomous, effective, and affordable air and surface disinfection devices for occupied spaces.  The company's Krypton disinfection lighting was developed and validated under NASA and Air Force SBIR awards and is continuously maintaining and improving the quality of life for people everywhere.  Learn more about Far UV Technologies at https://www.faruv.com/ and connect on Twitter and LinkedIn.